Blog – Entries tagged as Austria
February 12, 2013
Stefan Willerstorfer
Stefan Willerstorfer
Typefaces by Austrian Designers – No. 22: Acorde
Design Austria is the only professional association and service organisation in Austria representing the interests of designers from all creative disciplines. Among many other activities Design Austria publishes a popular series of type specimens called "Schriften österreichischer DesignerInnen" (Typefaces by Austrian Designers).
    Issue No. 22 showcases the type family Acorde, presents all of its styles in various sizes (from small to large), its huge character set as well as the large number of supported OpenType features.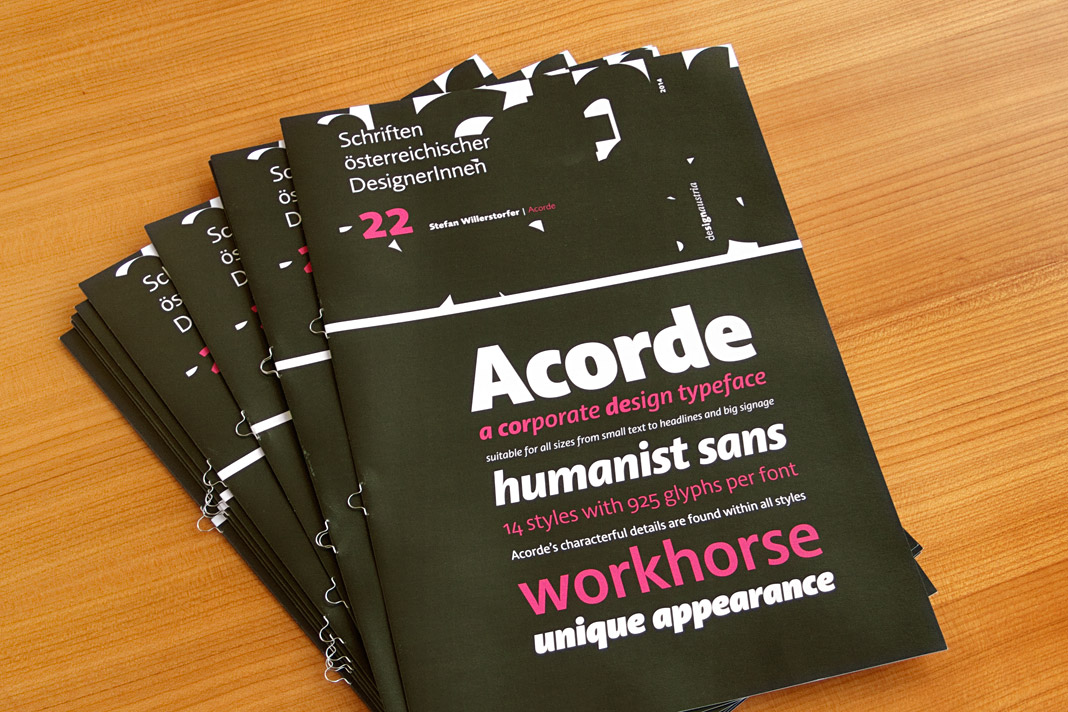 The cover of the 22nd issue of Design Austria's popular series of type specimens.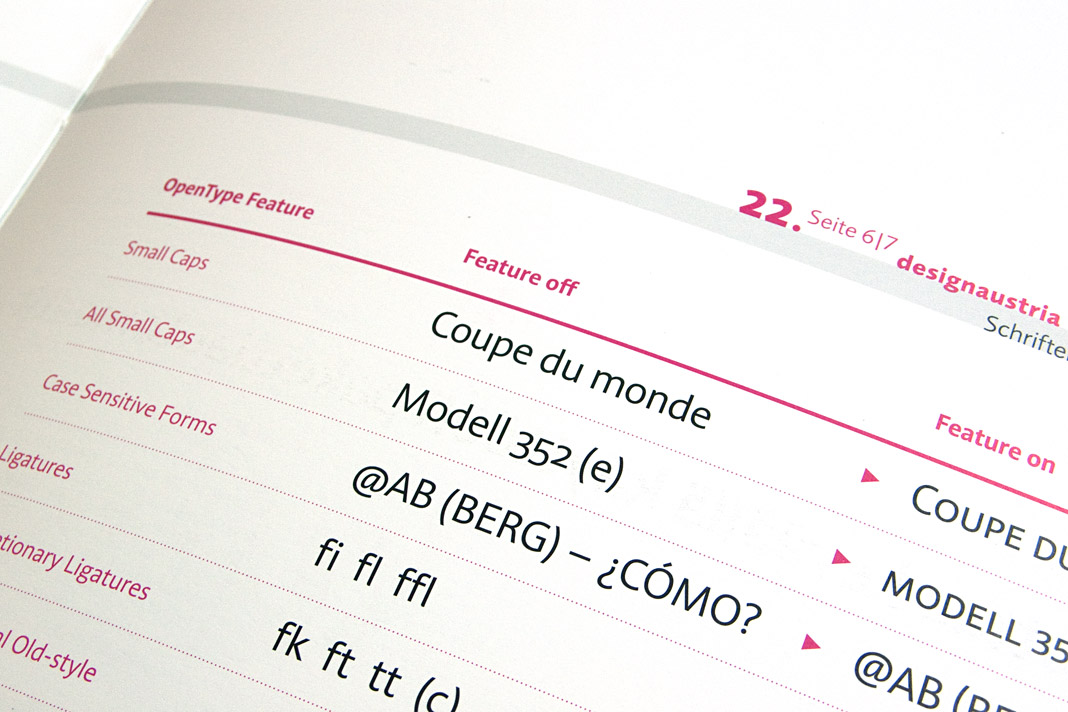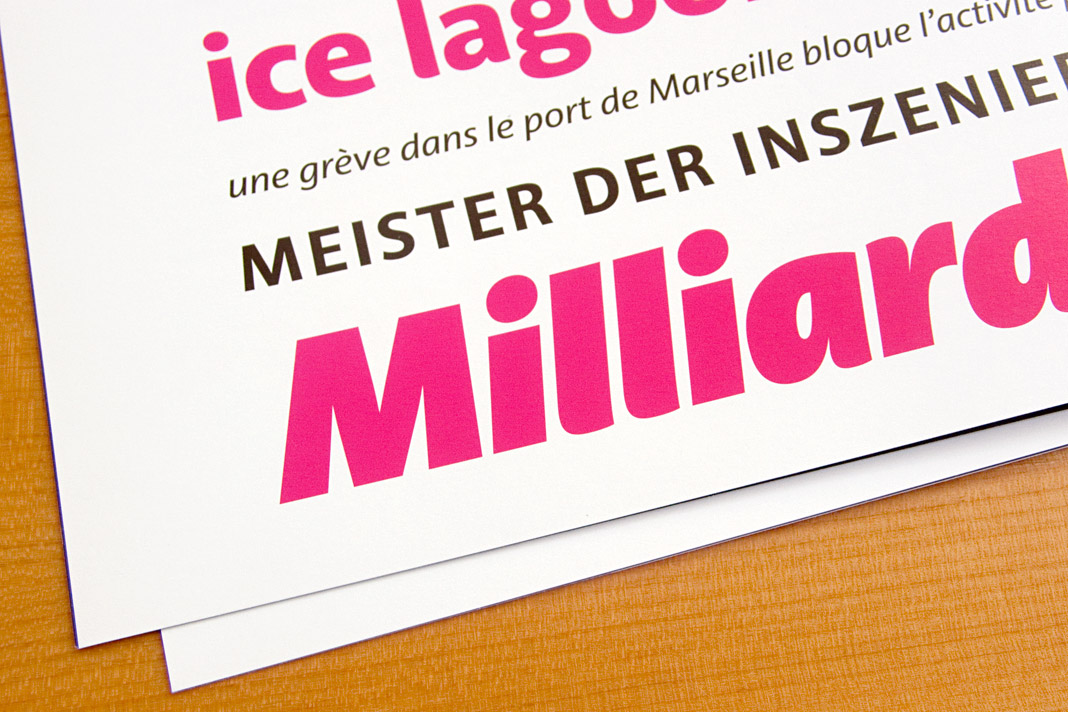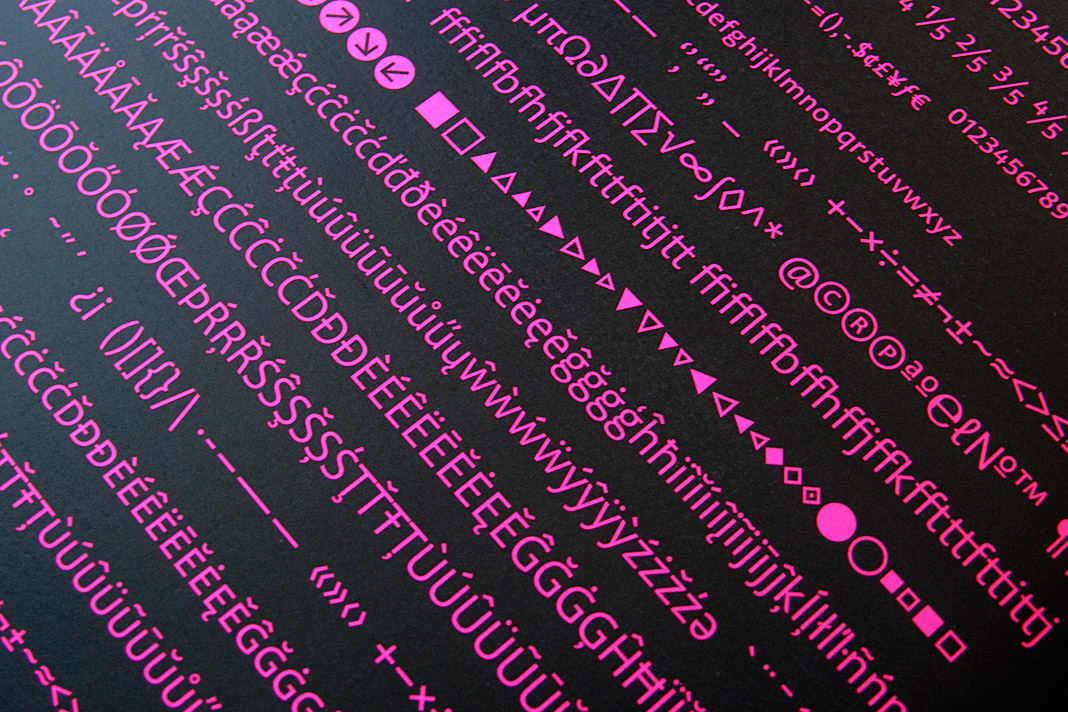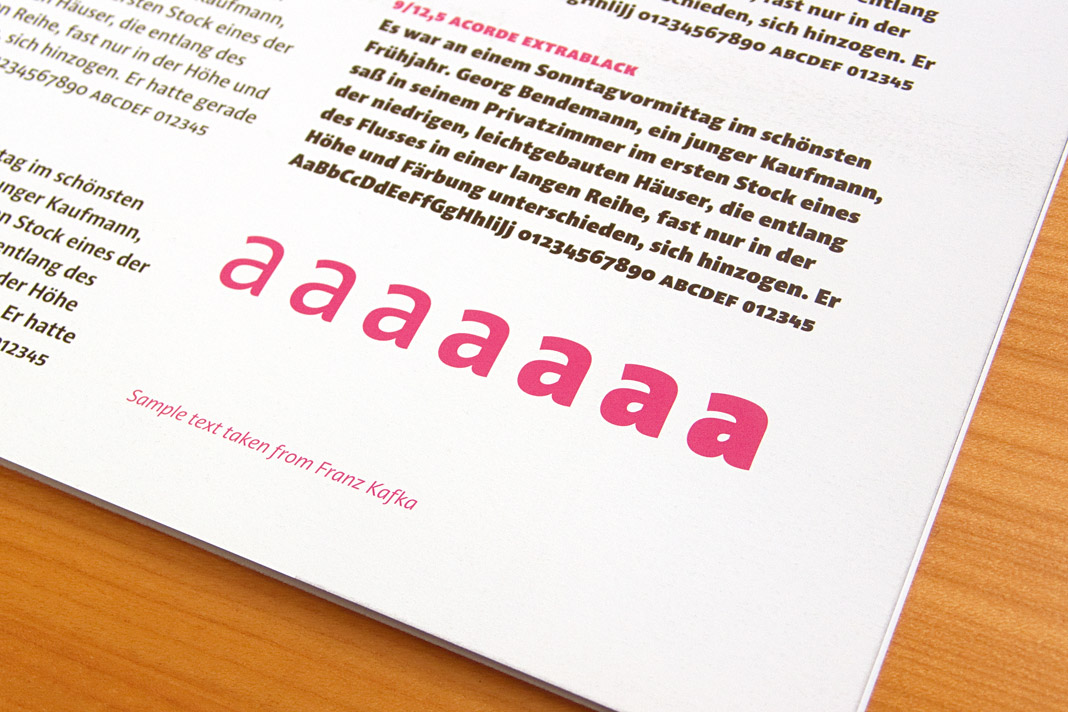 Various impressions of the publication showcasing the type family Acorde.
---
December 5, 2012 Stefan Willerstorfer Stefan Willerstorfer
Acorde presents the most beautiful books of A/D/CH/NL
Like every year the Typographic Society Austria (tga – Typographische Gesellschaft Austria) shows the most beautiful books of Austria, Germany, Switzerland, and the Netherlands in cooperation with the Vienna Public Libraries and the Association of Austrian Book Trade.
    The most beautiful books of 2011 can be seen in the Central Library in Vienna from December 5, 2012 to February 4, 2013. Once again (since its introduction last year) the exhibition design is entirely set in the type family Acorde. Since Acorde is used for small text (labels, signs, flyers) as well as for large headlines, the exhibition design is a good example of Acorde's suitability for all different sizes.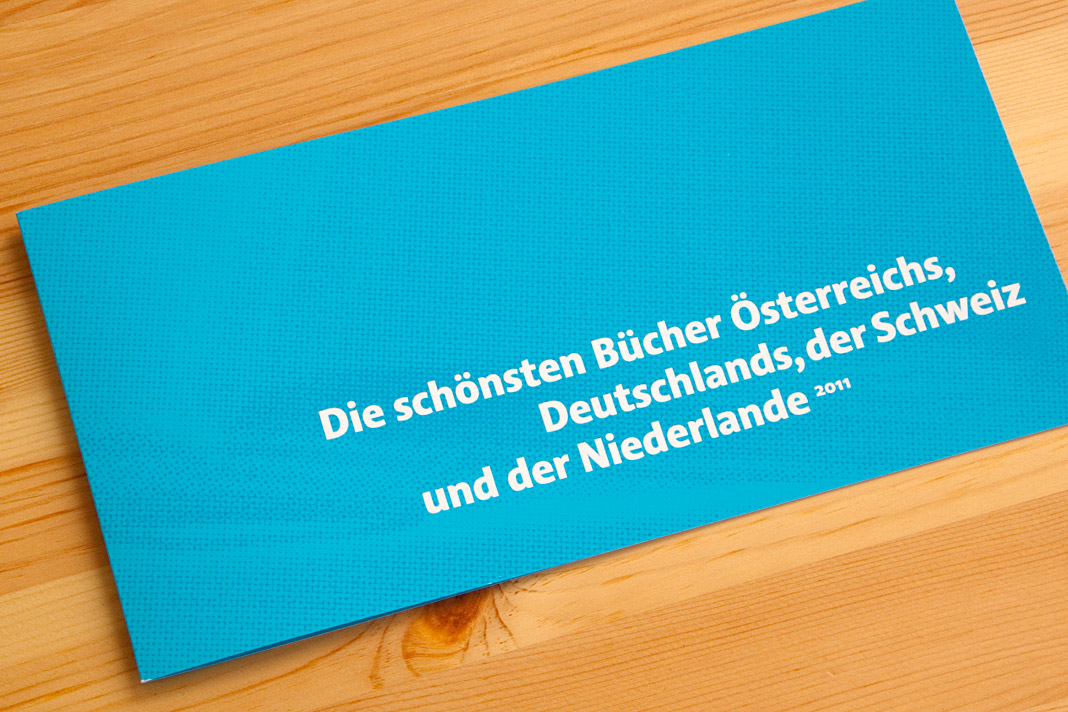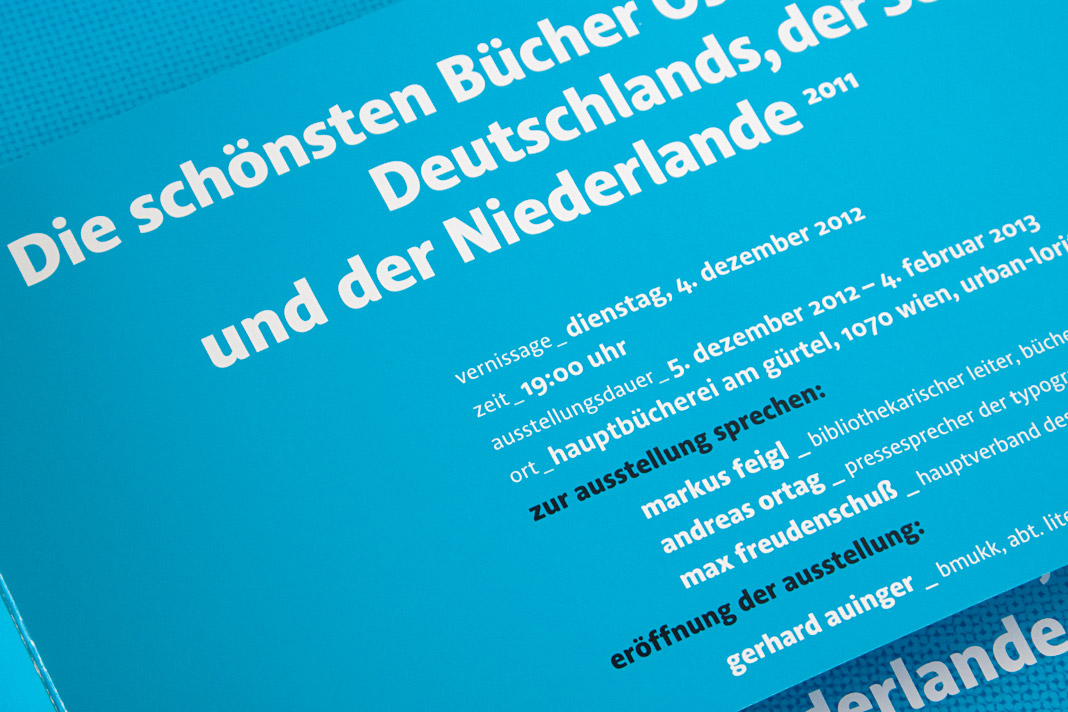 The flyer promoting the exhibition was designed by Austrian designer Erich Monitzer.
---
November 28, 2012 Stefan Willerstorfer Stefan Willerstorfer
Josef Frank's writings set in Acorde
The bilingual book "Josef Frank: Writings" is a complete collection of all published writings of Austrian architect Josef Frank, one of the main protagonists of Classical Modernism. It comes in two volumes and consists of nearly 900 pages in total. Since the whole publication is entirely set in Acorde, it is probably amongst the publications where Acorde's workhorse qualities can be judged most easily.
    The two-volume book was designed by Austrian book designer Peter Duniecki who explains his choice of Acorde as follows. "Die verwendete Schrift spiegelt die Zeit der Wiener Moderne. Modern, klar, nicht so hart, runder, eben 'wienerischer' als die Internationale Moderne. Ihre hervorragende Lesbarkeit würde Josef Frank zu schätzen wissen." (The chosen typeface reflects the era of Viennese Modernism. Modern, pure, not so hard, rounder, just 'more Viennese' than the International Modernism. Josef Frank would appreciate its outstanding legibility.)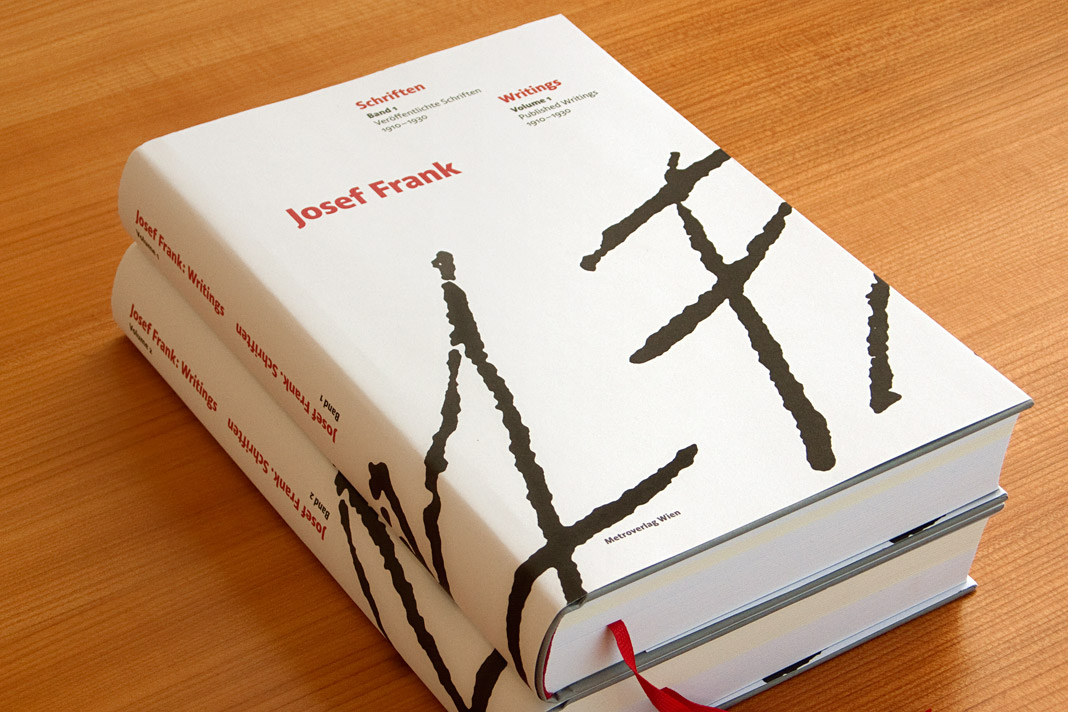 Both covers of the two-volume book show the enlarged signature of Josef Frank.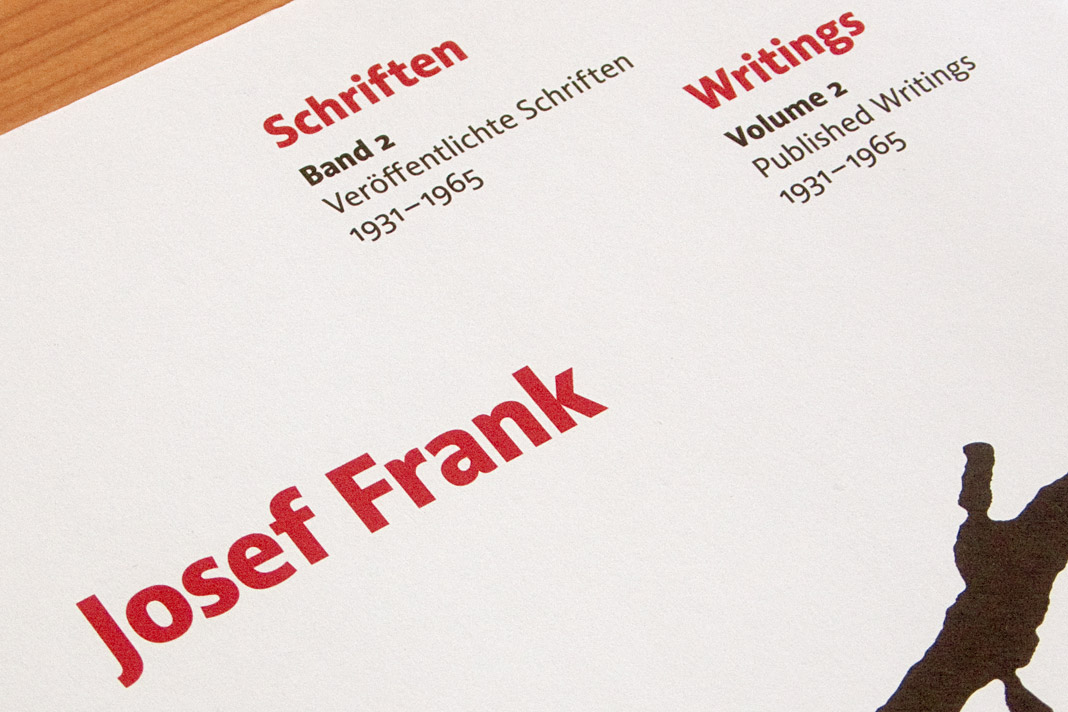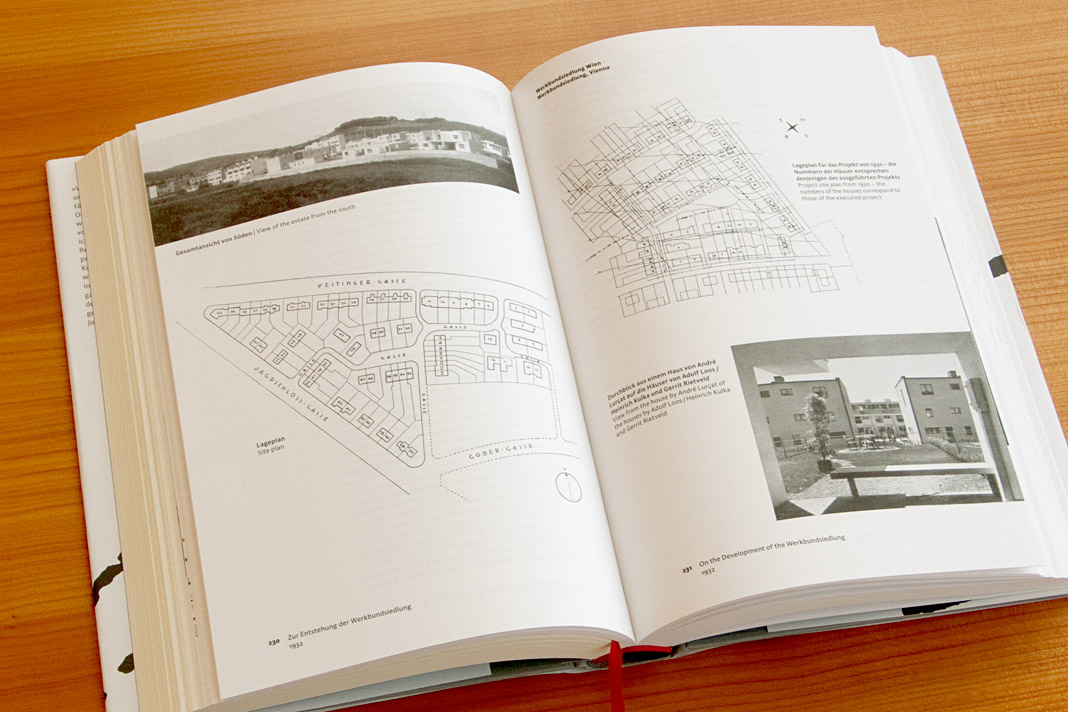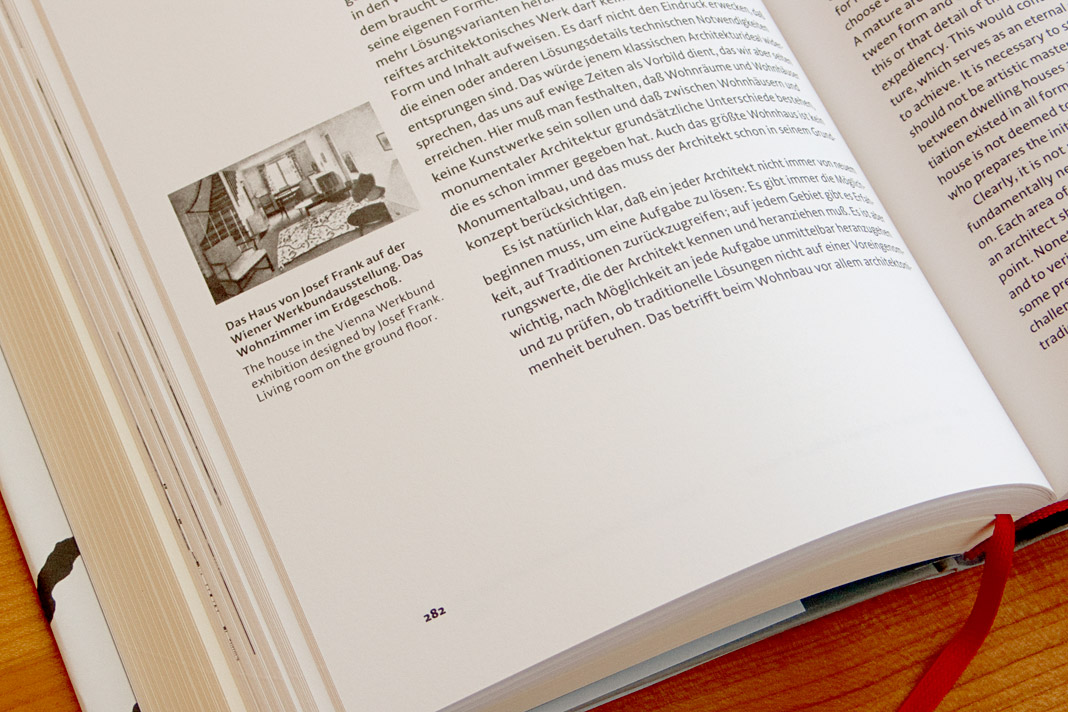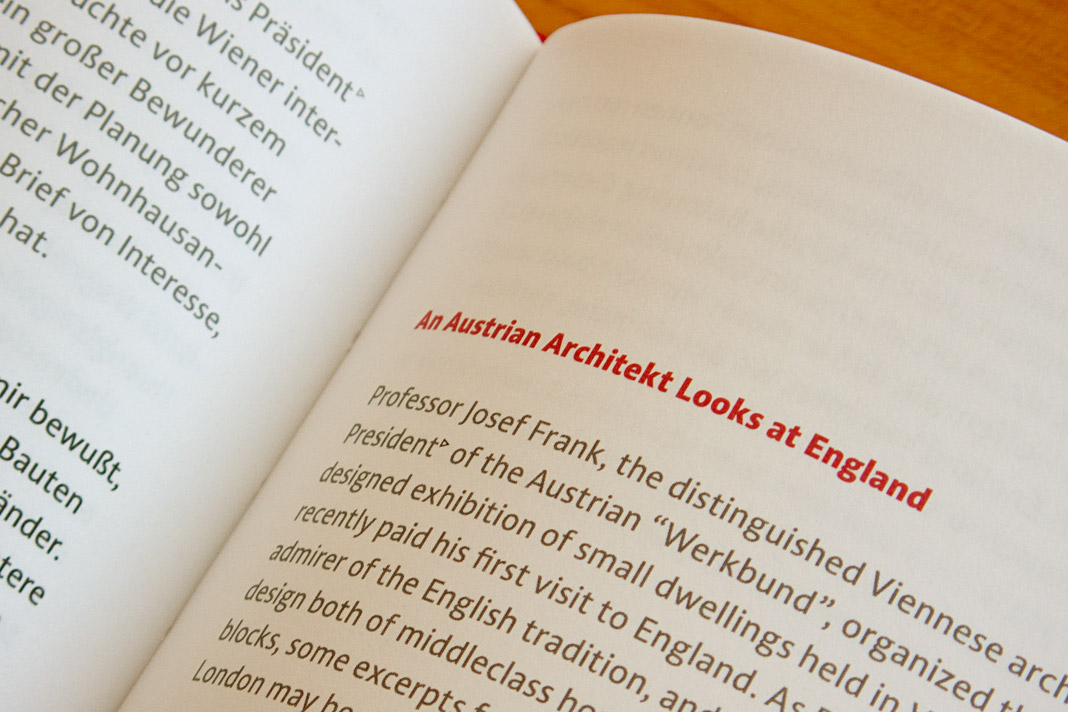 Various impressions of the comprehensive publication on Josef Frank's writings.
---